---
RapidShare.de is the most popular file sharing service around. This tutorial will guide you to download a file from RapidShare.de/RapidShare.com
If you have any download manager or download accelerator running (like Free Dwnload Manager or FDM, Download Accelerator Plus or DAP) please disable them before you start downloading (unless you have a premium account). RapidShare does not allow using such softwares with free accounts.
Step 1:
A rapid share download link usually looks like the following.



Click on the link.
Step 2:
This will take you to a page like the following.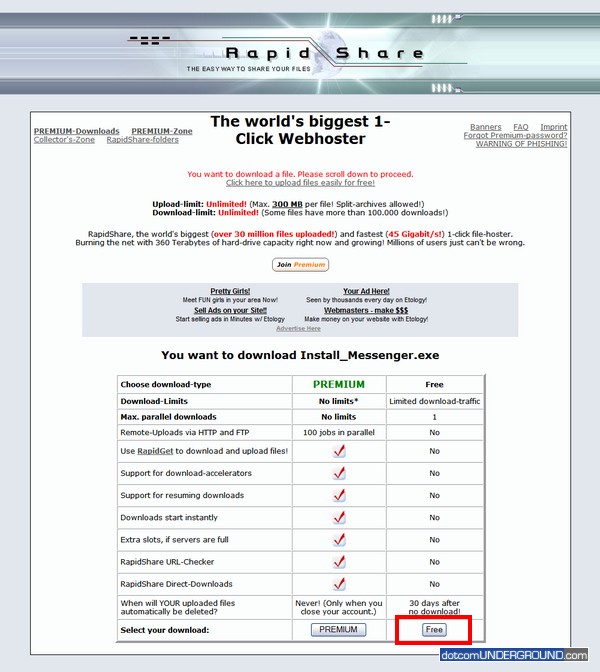 Scroll down and click on the FREE button.

Step 3:
In the next page you should see something like this in the middle of the page:


This (the counter) asks you to wait for some time before it serves you the file. If you see the counter you will be autometically taken to step 4.
However you may also receive an error like



(You have reached your download limit)
Or like



(Your IP is already downoading a file)
In both cases please try downloading the file sometime later.
Step 4:
Now you should see something like this.



Note the 3 digits on the image.
Step 5:
Now you need to type the digits from the previous step in the highlighted box.



Note that unlike msn/yahoo/hotmail/hi5 this code is case sensitive. So type it exactly as it is. (i have always seen it to be in higher case)
Step 6:
Click on the Download Button


Step 7:
Save it :)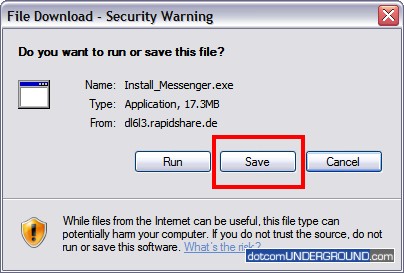 If your download manager or download accelerator software gets triggered at this step, click cancel on that.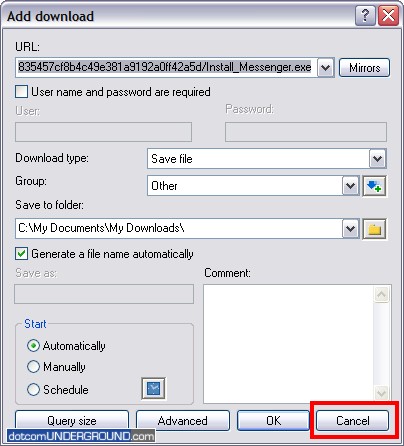 (The screen shot is of Free Download Manager)
This should bring up the normal windows download.
---
Tags: How-To, RapidShare, RapidShare.de, Tech, Technology, Tips and Tricks, Tutorials
Categories: Tech, Tips and Tricks, Tutorials