---
Write anything on your facebook profile.
This app provides you a GUI (WYSIWYG) interface for easy formatting of text. You can make text bold, italic, underlined, colored, add background color, use diffrent font face, font size, insert tables, images, links … and so on!
You can also input raw HTML or FBML code!
+ Add Custom Profile Box On Your Facebook Profile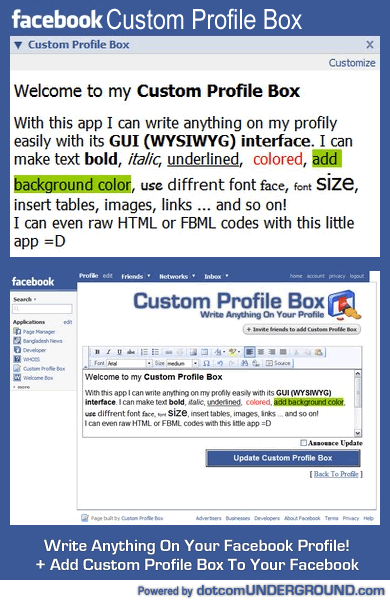 [ Visit Custom Profile Box Application Page ]
---
Tags: Facebook, Tech, Technology
Categories: Tech, Works