---
Facebook has introduced a new photo viewer which uses a light box to display the photos. However, if you don't like using the new viewer, you can go back to old way with a simple adjustment to the browser address bar.
Once you have triggered the Lightbox Photo Viewer (the one with black background), look at the browser address bar. You will notice &theater at the end of it.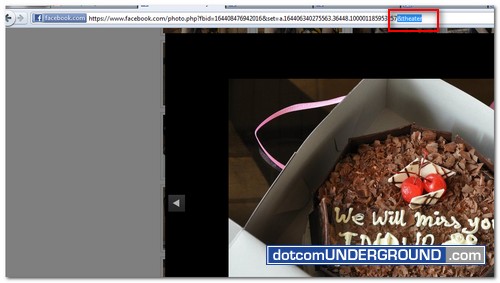 Just for a closer look:


Now simply remove the &theater part and hit Enter on your keyboard. You will be back to the Old Photo Viewer.
Once applied, it will stay with the Old Viewer for viewing rest of the album. But when viewing another album, you might need to apply the tweak again.
If the issue of not being able to save photos on the Lightbox is just why you don't want to use it, check my other post on How to save photos from new Facebook Lightbox.
---
Tags: Facebook, Facebook Lightbox, Lightbox
Categories: Tech, Tips and Tricks, Tutorials