---
Want to download the FREE iPhone or iPod Touch apps but don't have a credit card? Just follow the instructions here to create a FREE iTunes App Store account without a credit card.
If you have an iTunes Gift Card, read this article: How to create iTunes Account using iTunes Gift Card.
InstantCardShop.com offers Instant E-mail Delivery of iTunes Gift Card. You can purchase a Gift Card online and the Redemption Code will be instantly delivered to your e-mail address. No more waiting days for delivery. You can use the Redeem Code yourself or gift it to a friend anywhere in the world :)
You can order a $10 iTunes Gift Card for E-mail Delivery from InstantCardShop.com right now clicking here. Instructions to create an iTunes Account and Redeem the iTunes Gift Card is available here.
First you need to download and install iTunes on your PC. You can not create an account from PC without installing iTunes first.
You can download iTunes from here.
Once downloaded and installed, start iTunes.
Click on the "App Store" link on the top navigation bar.


Now you will need to find a "FREE App".

You can search for "facebook" to find the FREE Facebook App.

Once you find a the free facebook app (or any free app), click on the "FREE" button.

This will bring up the iTunes Store log-in window. Click on the "Create New Account" button.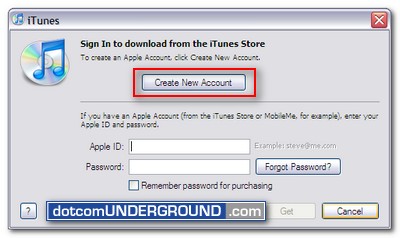 On the next screen, click "Continue".

Now check the box next to where it says "I have read and agree to the iTunes Terms and Conditions" and click on the "Continue" button.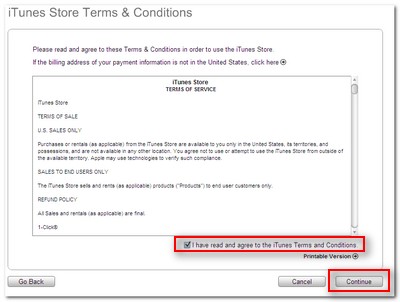 Enter your email address, create your password, continue to create and answer your security question, then enter your birthday. Click Continue.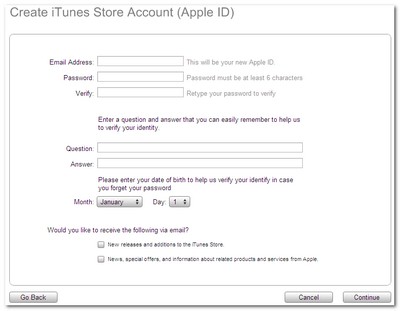 On the Payment Method screen, choose "None" as your payment method.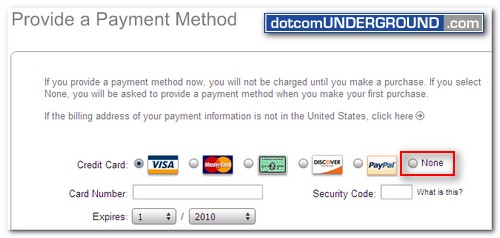 Continue to fill out the required name and address fieldsand click on the "Continue" button. If you are from Bangladesh or any other country where iTunes App Store is not available, you will need to enter an address of the country where it is supported. You can grab a valid address from a random web site ;)
You'll then see a screen that says 'Verify your Account'. Click Done and then check your email for a verification email from iTunes Store.


Open the email and click on the link enclosed in the email to activate your account.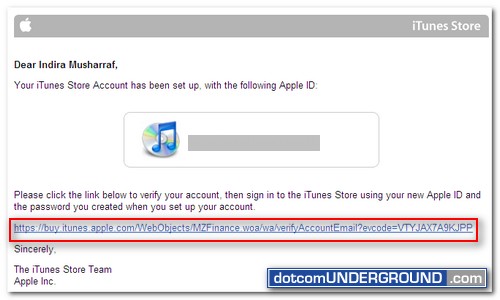 Once you click on the link, iTunes should then prompt you to sign in with your account name and password.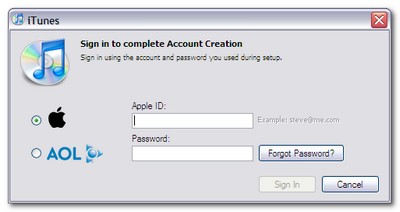 Note that the log-in box will open on the iTunes Software on PC.
You'll then see the below "Congratulations" screen. Click Done to be taken to the App Store home page.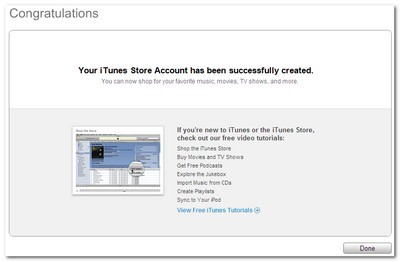 Done!
Enjoy downloading FREE iPhone or iPod Touch apps :)
---
Tags: Apple, iPhone, iPod, iPod Touch, iTunes
Categories: Tech, Tips and Tricks, Tutorials