Wondering where went the display pictures of your friend and yourself from the conversion window of the new Windows Live Messenger 9 Beta? (also known as Windows Live Messenger 2009, WLM 9, WLM 2009, MSN Messenger 9, MSN Messenger 2009, and what else?)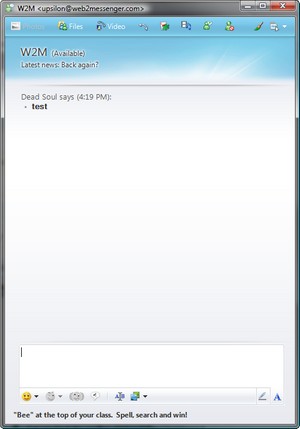 Dont worry, Micro$oft has not (yet?) started to eat up display pictures or charge you to have one. They just shifted it to the left side of the conversation window.
How do you see (or open?) it?
Take your mouse to the left edge on the window.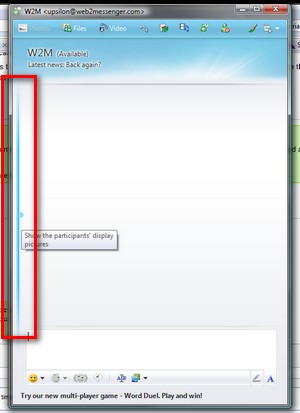 Click on the highlighted line or the little arrow and Micro$oft returns you your display pictures :)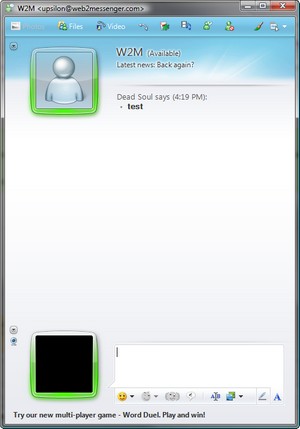 Facebook user? You might also like to try my MSN Messenger Button facebook app.
Tags: MSN Messenger, MSN Messenger 2009, MSN Messenger 9, Windows Live, Windows Live Messenger, Windows Live Messenger 2009, Windows Live Messenger 9, WLM, WLM 2009, WLM 9
Categories: Tech, Tips and Tricks