---
Download the official beta of Windows Live Messenger 9 (also known as Windows Live Messenger 2009, MSN Messenger 9, MSN Messenger 2009, WLM 9, WLM 2009) directly from Microsoft download site:

Download Windows Live Messenger 9 Beta
Facebook user? You might also like to try my MSN Messenger Button facebook app.
Here is how the new interface looks like: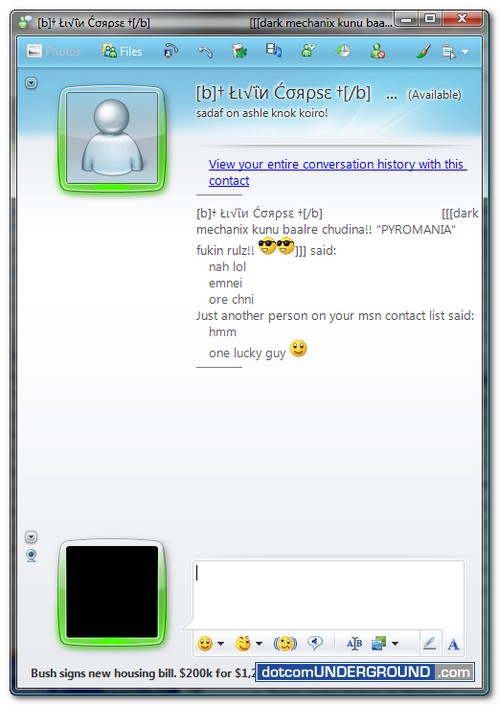 Whats new on Windows Live Messenger 9 (from Inside WLM Blog):
Favorites:
If you are like me, you have a few IM buddies you chat with a little more frequently than others. People like your family, best friends, or significant other hold a special place in your heart, and now they hold a special place in your favorite IM client.
Groups:
Messenger has had groups for some time now, but they were nothing like the new Groups! You can create a group of friends that has its own conversation window, among many other benefits. It's a whole new way to stay in touch with your sports team, community group, or just a bunch of friends.
What's New Feed:
Any time your buddies update their Space, add photos, change their display picture or PSM you'll get a quick notification in the What's New Feed. It is a great way to keep up to date with your friends.
New Look and Feel:
This is probably the first new thing you'll see when you install the beta. A lot has changed in the latest version, from the main window to the conversation window, there are all sorts of visual changes to make Messenger even better.
Personalization:
Messenger has always had great ways to express yourself, but in the latest version we take it to a whole new level. Dynamic display photos, animated display photos, and hyperlinked personal status message URLs,.. but the most dramatic feature has to be Scenes. Wait until you see it!
Sign in from multiple places at the same time:
Now you can sign in to Messenger from several locations at once! Keep your home PC logged in and sign in at work, school, or the local internet café for a quick chat with friends without signing off your home PC.
Photo sharing:
Messenger now lets you share photos in your conversation like never before. Two-way, fully synchronous photo sharing is a really sweet way to share photos.
---
Tags: MSN Messenger, MSN Messenger 2009, MSN Messenger 9, Windows Live, Windows Live Messenger, Windows Live Messenger 2009, Windows Live Messenger 9, WLM, WLM 2009, WLM 9
Categories: Tech, Tips and Tricks