---
I just noticed Windows Live Messenger 8.1 showing the "Pending Request" or "New Friend Request" in a diffrent way.
Instead of the old popup a link was being shown over the info text.
Here is the casual info text we see all the time. (The Customer Experience Link)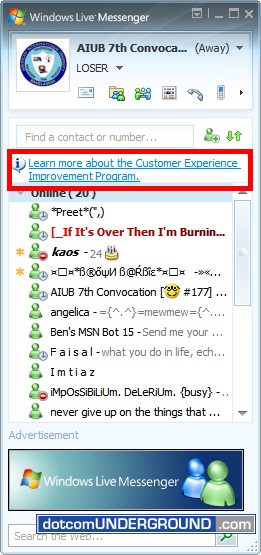 It got changed to: "You have 1 pending request"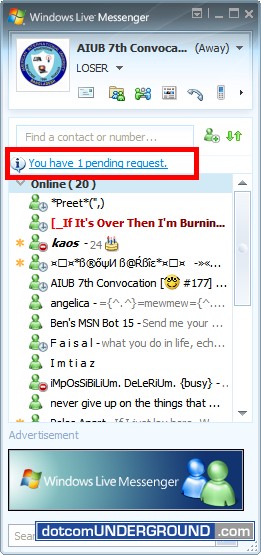 Clicking the link brings up a list of invites from where we can Accept, Decline, Keep it to decide later or even Block all invites from that user.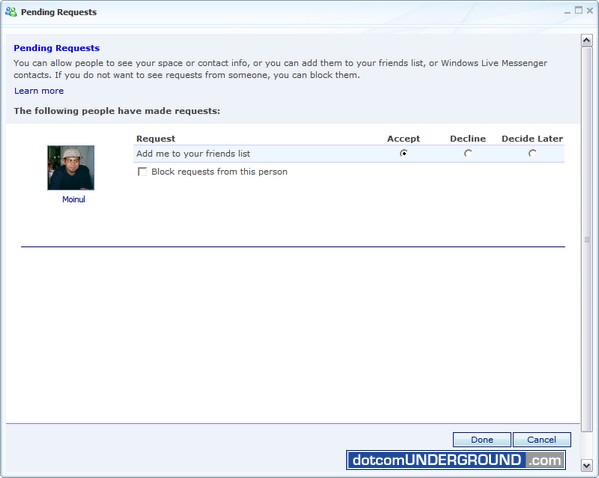 ---
Tags: Mircosoft, MSN Messenger, Tech, Technology, Tips and Tricks, Windows, Windows Live, Windows Live Messenger, Windows-Vista, Windows-XP
Categories: Tech, Tips and Tricks