---
Have a good number of friends? Hate to browse through the looooonggggg list of friends when you need to catch up with someone quick? Wished there was a grid view option?
Guess what? Facebook do have a "hidden" grid view option.
To have a grid view of your friend list first go to your Friends menu.


Now click on the Show drop-down menu.


And now… time for the magic spell ;)
Click on the — option in the drop-down menu. (under Online Now option)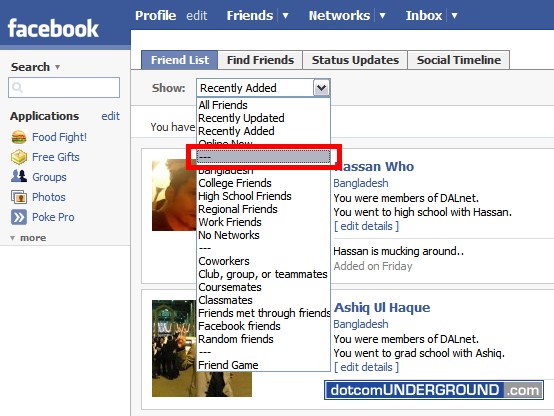 This will give us a grid view of our friends list.

You can also access this grid view with this direct link: http://www.facebook.com/friends.php?grid

---
Tags: Facebook, Tech, Technology, Tips and Tricks
Categories: Tech, Tips and Tricks