---
I have just made a small facebook app which is going to allow you to add the latest Bangladesh News headlines on your facebook profile page.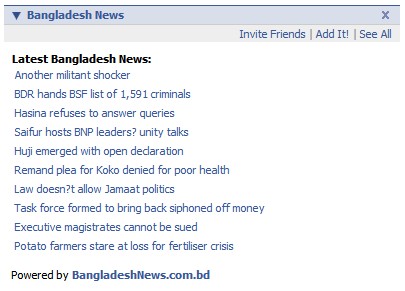 And the app page (canvas) gives you a summery of the headlines.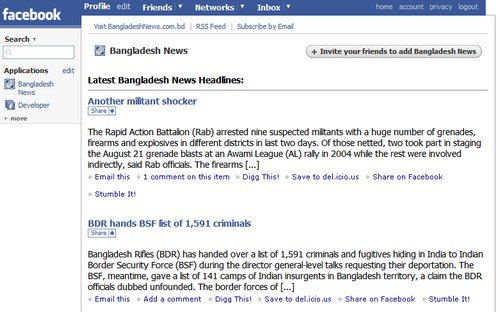 Clicking on the news link will take you to the full news page on BangladeshNews.com.bd
I believe the app will help to keep you and your friends updated with the latest happenings in the country.
It would be great if you add the app yourself and share or invite your friends to add it. ;)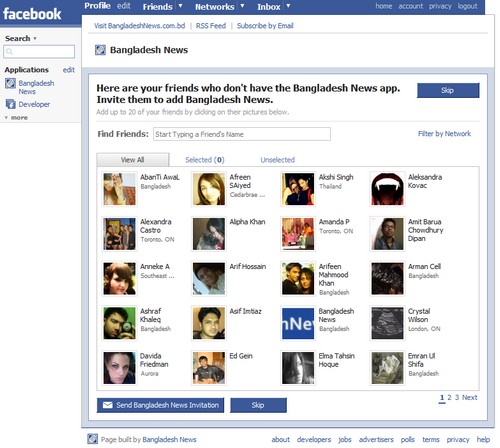 You can add this facebook app by visiting the app page: http://www.facebook.com/apps/application.php?id=2358228939
Enjoy the Facebook Bangladesh News App.
---
Tags: Bangladesh, Facebook, Tech, Technology
Categories: Bangladesh, Tech, Works