---
Finally got myself the Nokia E61i. Its Symbian series 60 3rd edition smart phone with a full QWERTY keyboard.
I am taking it as the best value QWERTY phone. A wide screen like Nokia E90 Communicator would be great for web browsing, but E90 costs heaps and in Bangladesh communicators are use more like a "status phone" than communication device. Windows Mobile 6 Professional powered HTC TyTN II could be a great device, but its not available in Bangladesh market and costs a lot too.
And I personally like the always-available QWERTY compareing to the Nokia E90 or HTC TyTN II style. When i am out, a lot of times I keep typing even while talking with ppl. And the cell keets getting in and out of pocket. Sliding out the keyboard (or opening) every time would be some hassle.
And best of all, on E61i i can type with a single hand. yes i know many reviewers say it cannt be used in one hand. But i find the single handed use very much practical. I do reply to sms while eating!
E61i does everything i need… fast typing while replying sms or emails, push mail for my business email (using emoze with google hosted). The screen is also wider than most other phones (same as HTC TyTN II).
Anyways… here are some live pics of the device including unboxing and some screenshots of apps i use.
Nokia E61i Unboxing: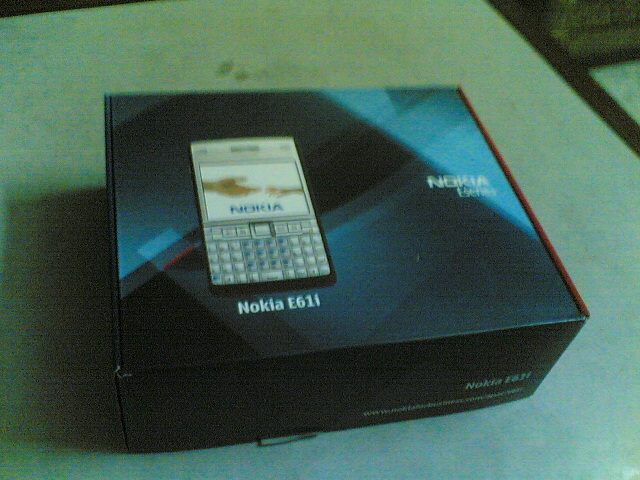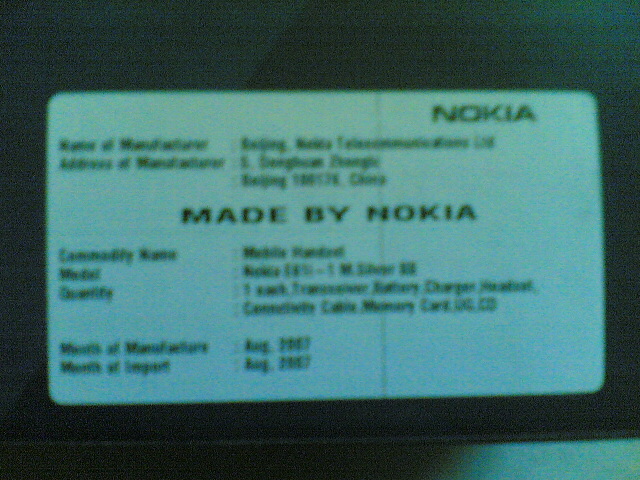 Bought from Shoppers World (nokia authorized dealer), Bangladesh.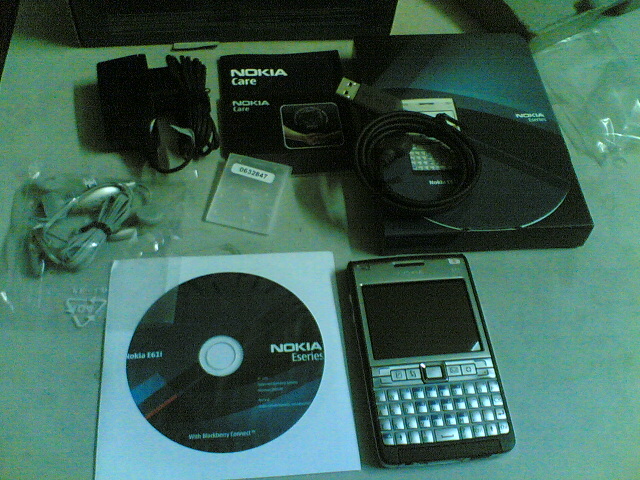 Included in the box: The phone, 256mb microSD (without adopter), mono handsfree(wtf!), manuals, cd warranty card for Bangladesh and a card asking to register your E61i on nokia site.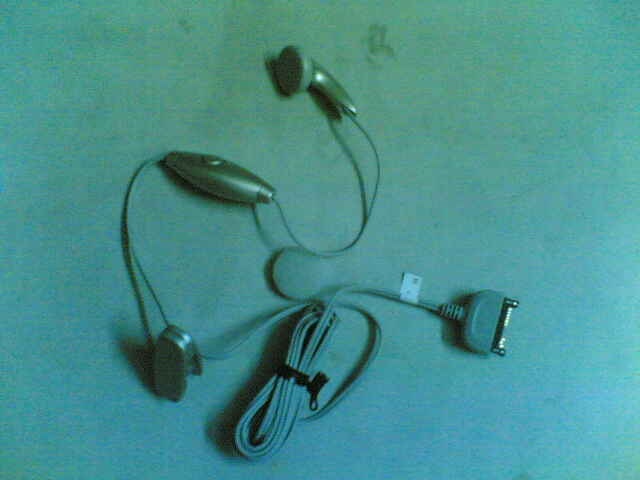 Mono Handsfree thats comes with it. Why not a sterio handsfree? I had to buy HS-31 sterio hands free for Tk. 1800 extra. (grrRR)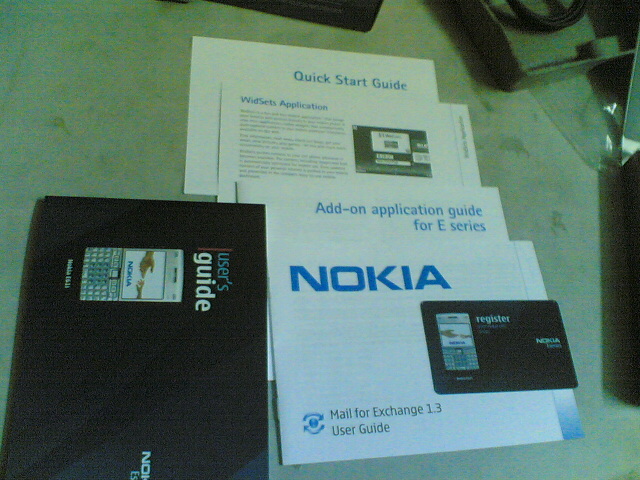 Manuals.. manuals… cute cute manuals.. lol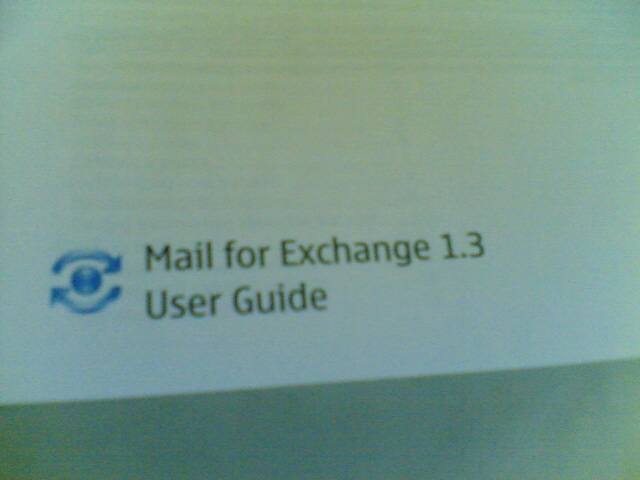 Mail for Exchange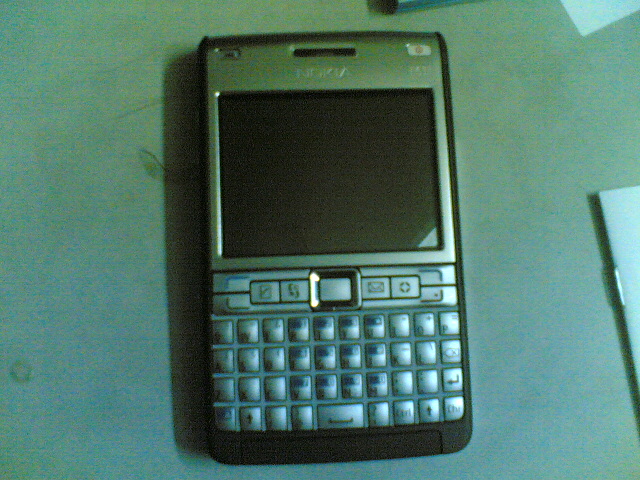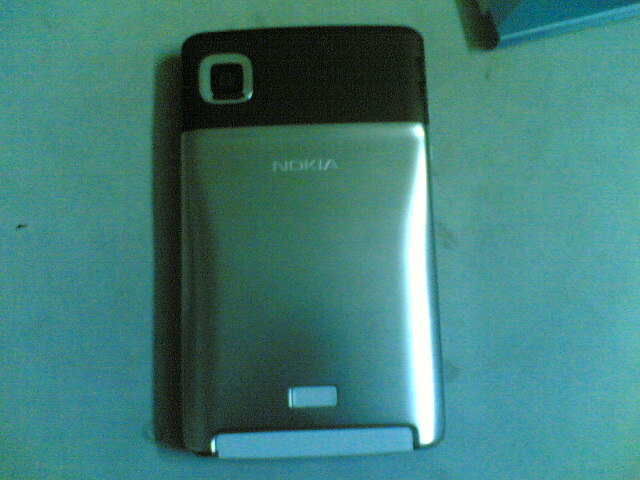 More of Nokia E61i live pics: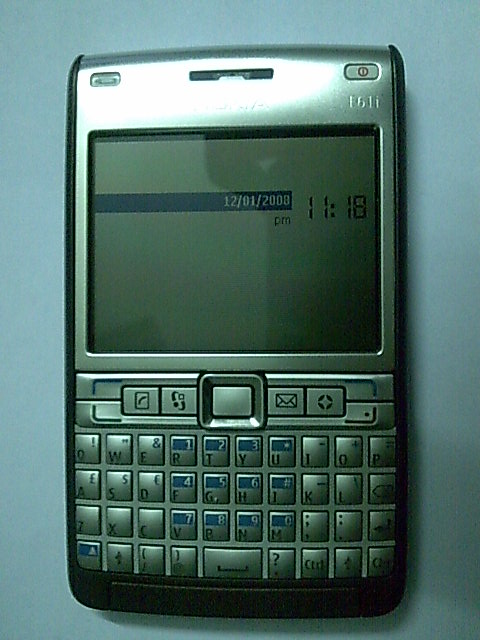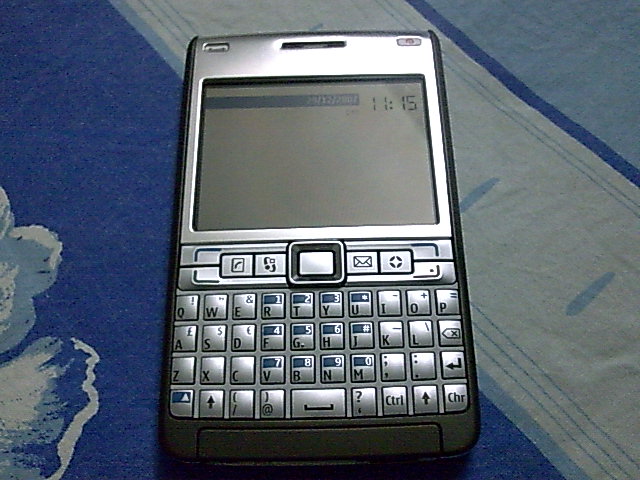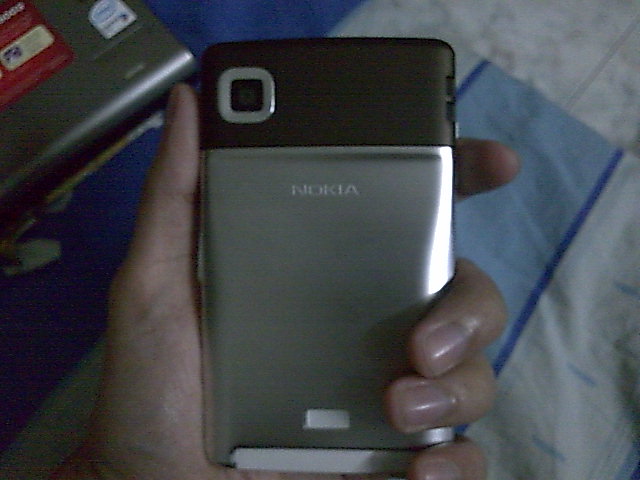 Nokia E61i in hand: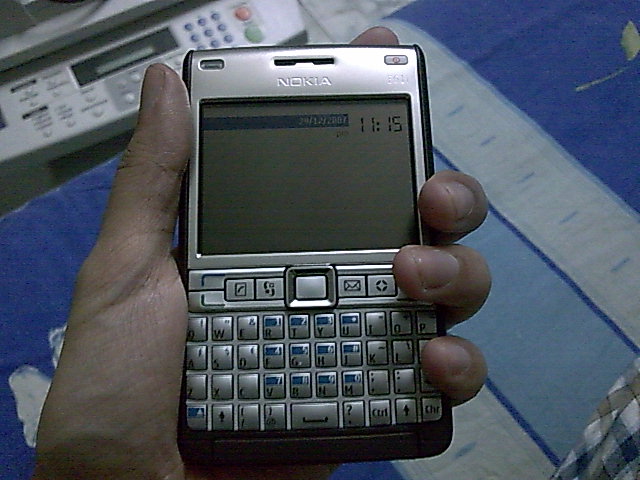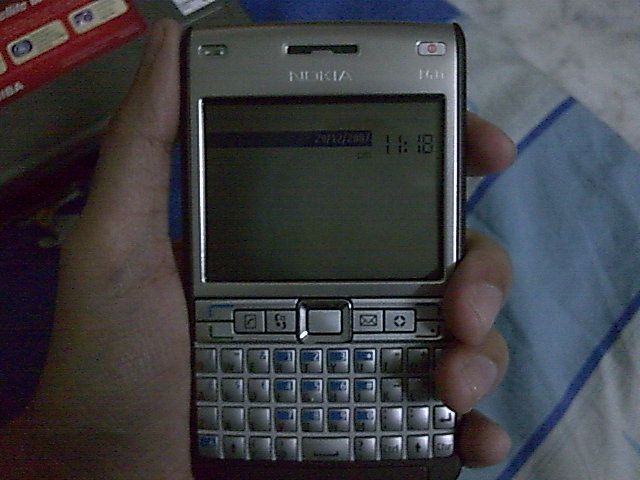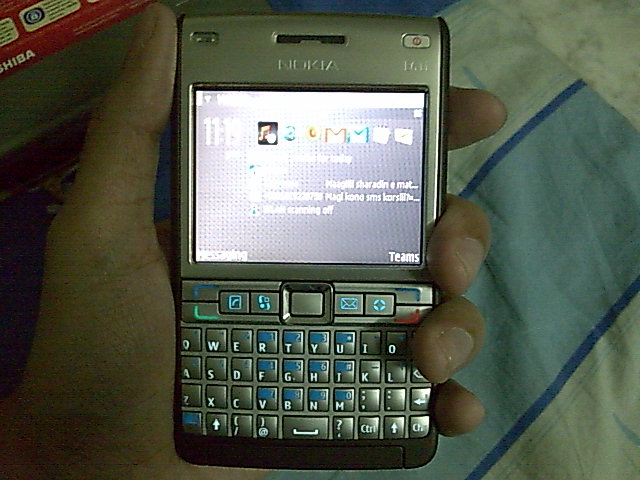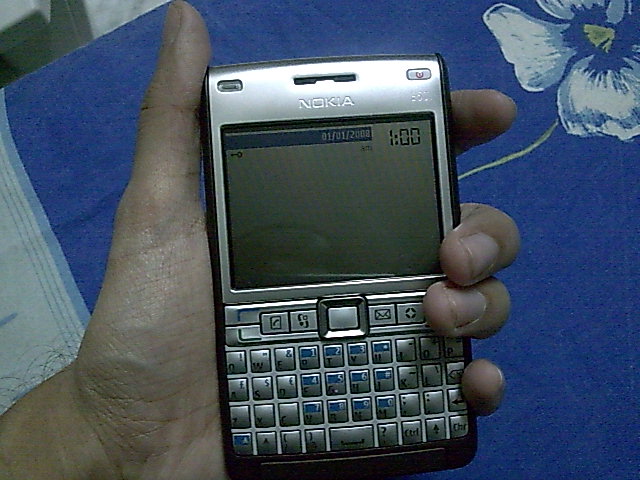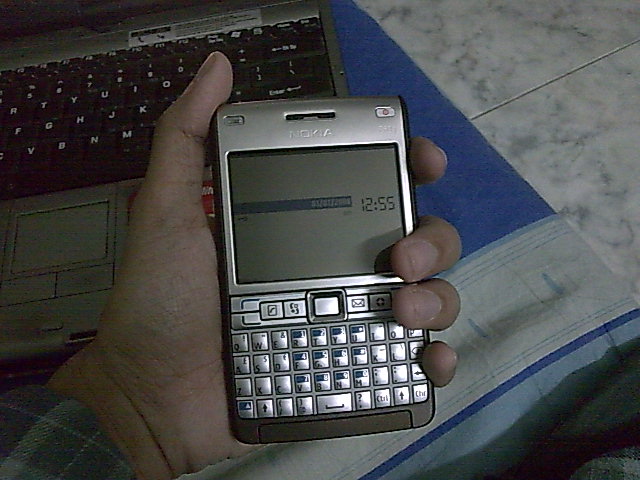 Now the thing that makes E61i so special.. they QWERTY keyboard: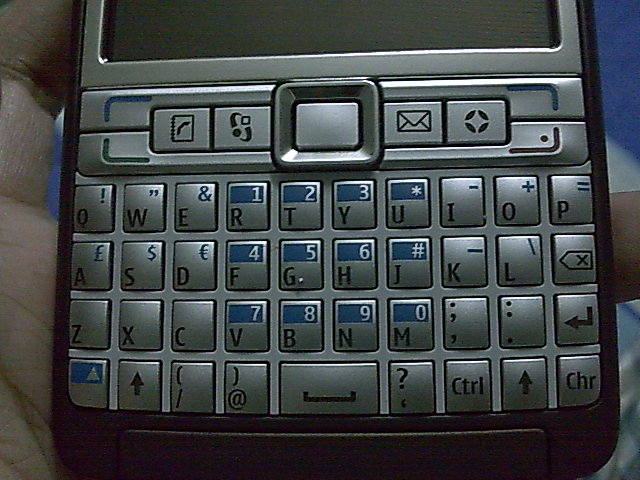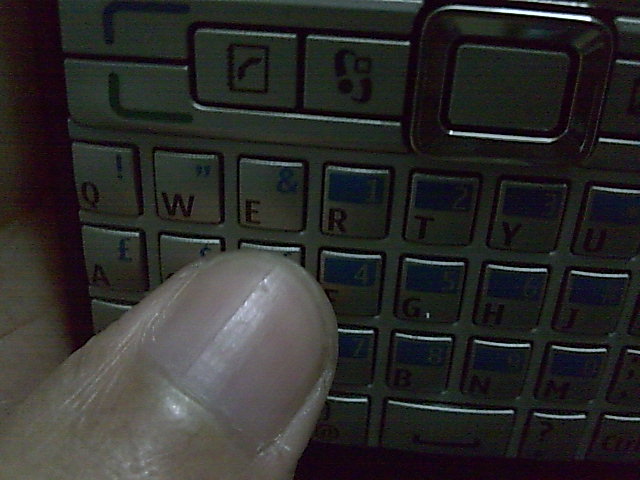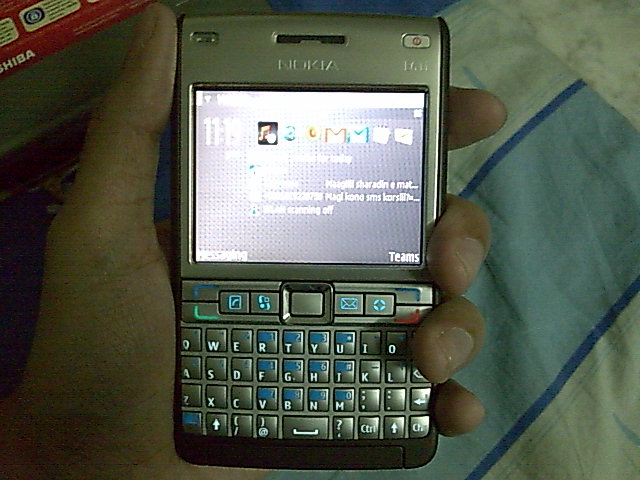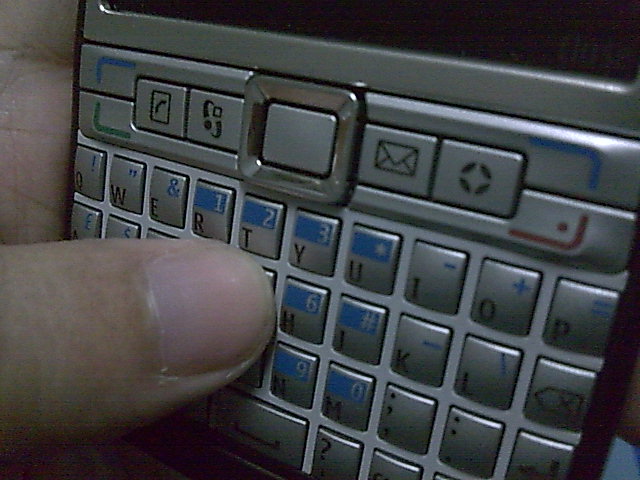 Btw… use your thumb… not nails pls ;)
Nokia E61i – Single Handed Typing:
Reviewers over mobile-review.com, GSMarena.com and CNET Asia have been saying single handed typing is not practical on E61i. But I find it very much practical to go with single handed typying. I ofter reply to sms and mails while eating with the other hand.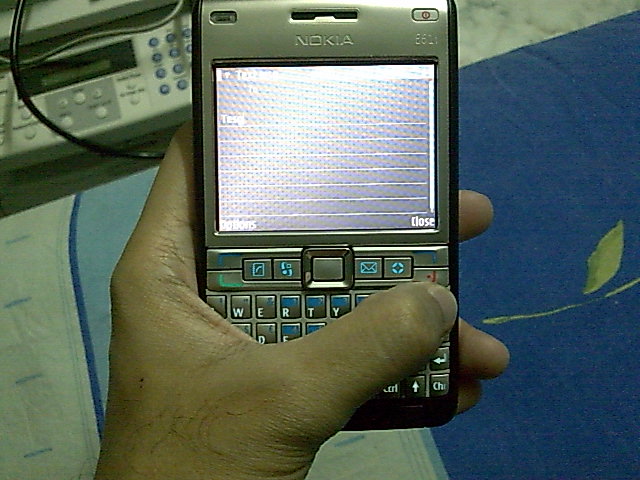 Compare it with other phones?
Nokia E61i vs. Nokia 6680: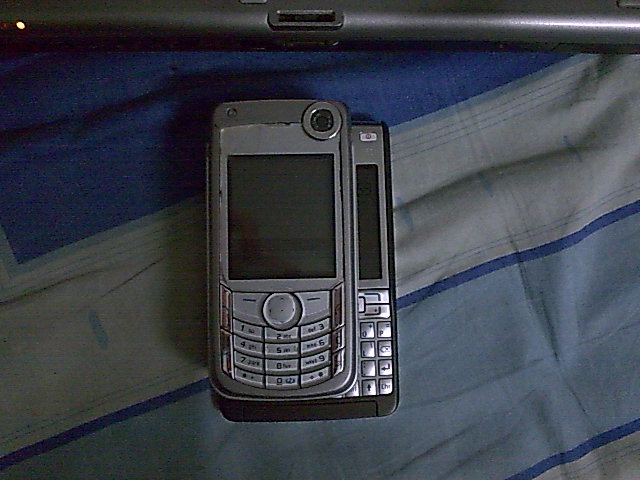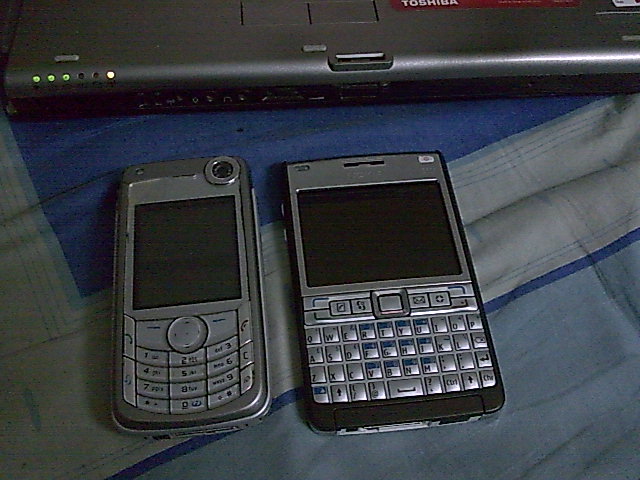 Nokia E61i vs Nokia 6500 Slide: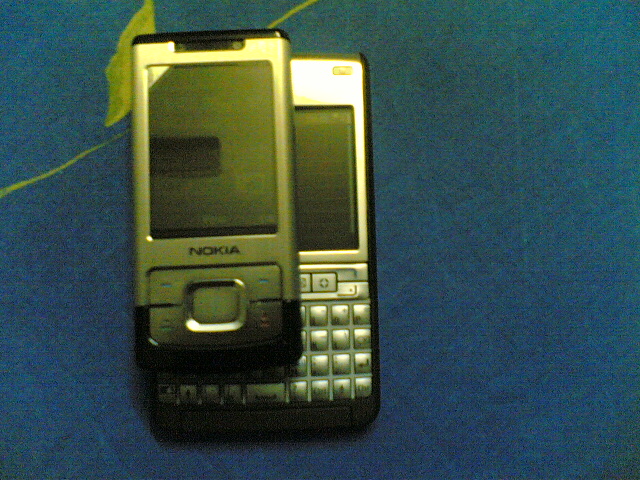 Now lets look at the software side:
Nokia Team Suite:
Being an E series it comes with Nokia Team Suite.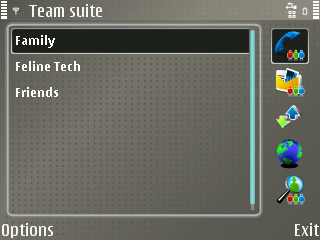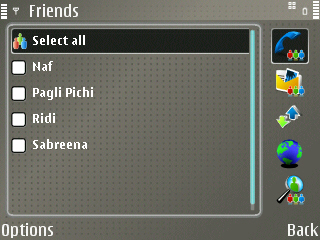 Active Standby Mailbox:
Do you really want to show your inbox to the world? And an E61i will most likely attract more "dekhi to cell ta". So i just disabled it.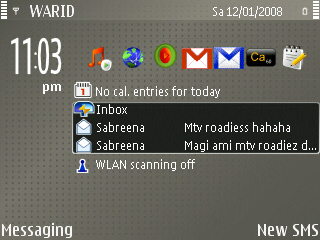 Might be a nice feature with a busy mailbox. But unfortunately my emoze push mail doesnt get into the active standby =(.
E61i Music Player:
Wish the control buttons were assigned to the D-pad.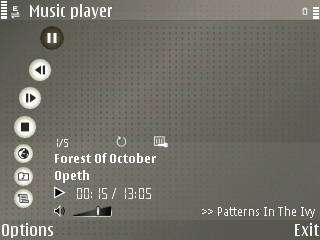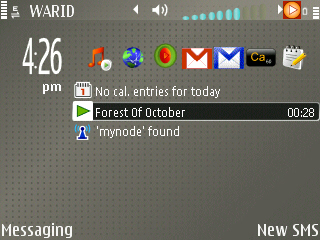 Good thing is that you can control the volume with the volume keys from anywhere.
Calcium Calculator:
Calcium Calculator is a nice free calculator. All functions assigned to the D-pad. I said good bye to my CASIO fx-991MS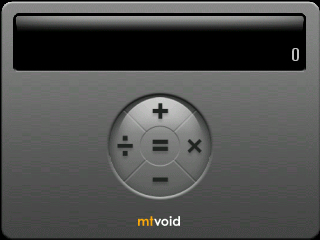 Nokia SMS Conversation:
You find the iPhone conversation style sms to be a big thing? Nokia doesnt lag behind much. You can download Nokia SMS Conversation free from Nokia Labs. (note: its still in beta)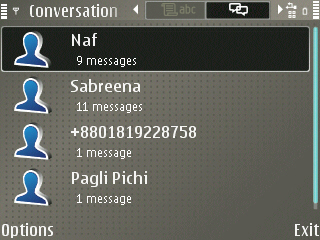 Push Mail:
E61i comes with Microsoft Exchange Push Mail support. But however we use gmail hosted for business mail and dont have an exchange mail account anyways.
Luckly emoze provides push mail service with gmail and gmail hosted. And its free too.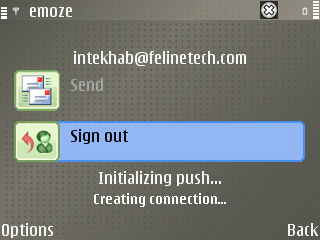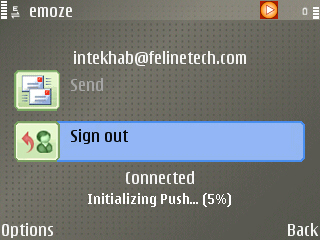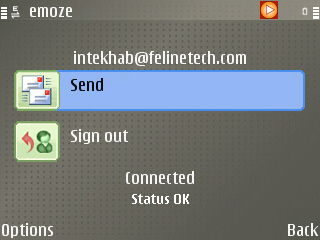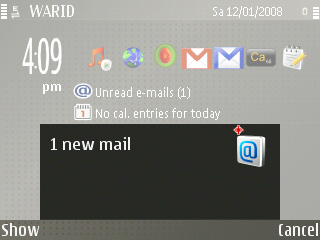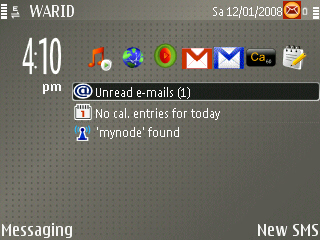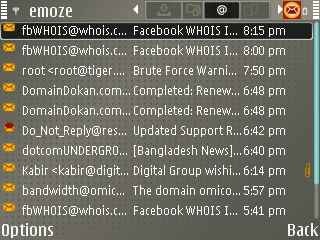 emoze creates a seperate inbox for itself.
Oh! and new SMS notification: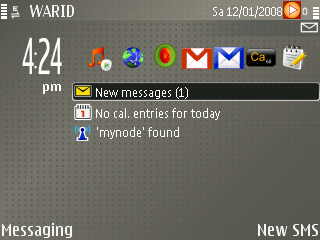 Nokia E61i – Notification Light:
Another nice feature is a blinking light for new sms/email/missed calls. Now it doesnt take me 24hrs to reply to ur sms coz i missed it while making coffee :)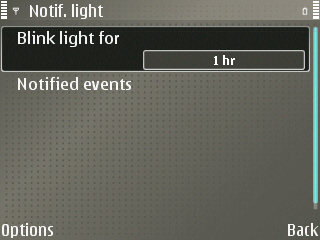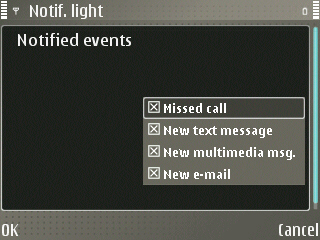 And the generous momory allows me to run Web Borwser, Gmail and Mail by Google simultaneously.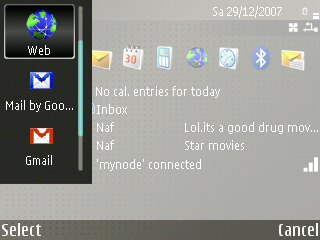 Nokia Web Browser:
Nokia Web Browser does an excellient desktop browser like rendering.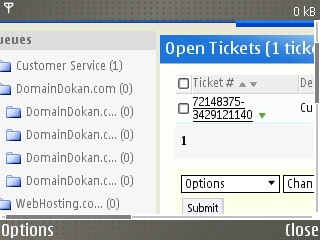 Our RapidSupport.info HelpDesk on Nokia E61i. Though we have a seperate mobile friendly interface.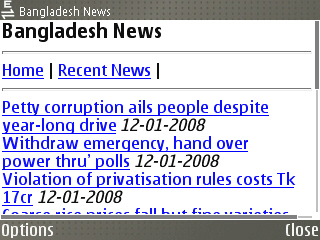 BangladeshNews.com.bd Mobile Edition on Nokia E61i
Facebook on Nokia E61i (over wi-fi while making coffee ;) ):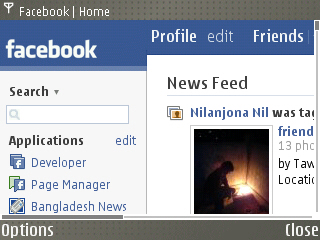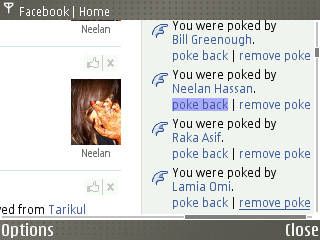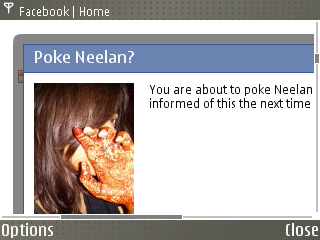 Facebook AJAX renders perfectly on Nokia Web Browser.
WLAN on Nokia E61i: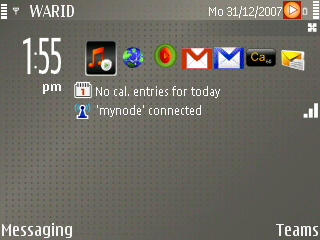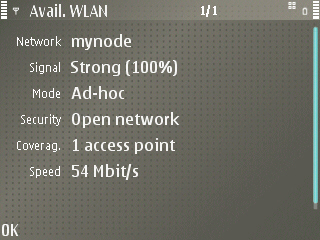 Nokia Device Status:
Another beta from Nokia Labs. Gives tons of info abt your device.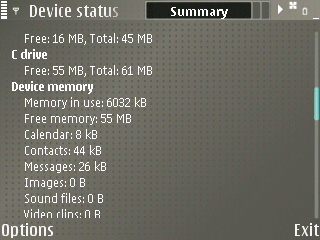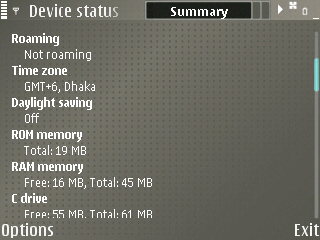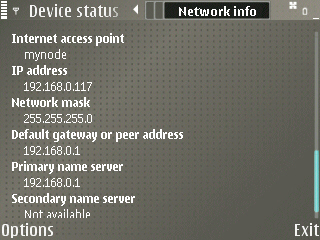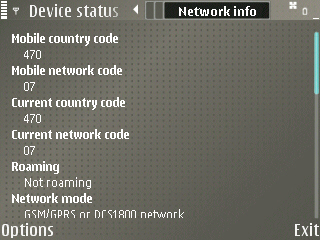 ---
Tags: Nokia, Nokia E61i, Tech, Technology
Categories: Life, Tech