---
Ever needed to list all your private message conversations with a friend? Facebook makes it a really simple task.
Just go to your Inbox and start typing the friends name in the "Search Inbox" box (not the main search box that sits on the navigation bar next to the "Logout" link)


As you start typing the name, facebook's type-ahead tool will show your friend's name in the drop-down menu.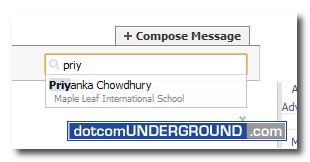 Now select the friends name (by clicking on the type-ahead suggestion box), and hit the "Enter" key on your keyboard.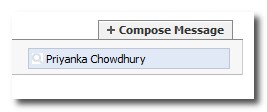 Done!
Now we have all the conversations with that friend listed :)
(And now you know when and how you guys started talking first… and recall all your sweet "facebook" memories ;) )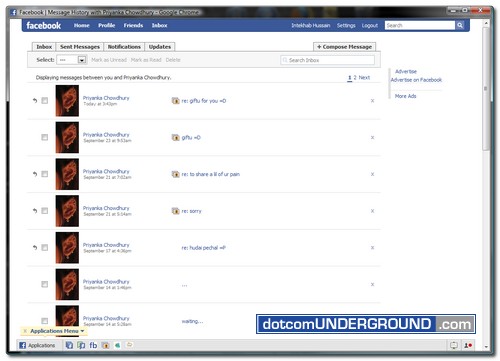 Facebook does a brilliant job in searching. Don't they?
---
Tags: Facebook, Technology
Categories: Tech, Tips and Tricks, Tutorials