---
Kaspersky Virus Removal Tool is an utility designed to remove all types of infections from your computer.
But surprisingly the uninstallation of the tool is pretty confusing. It does not appear in the Add/Remove Programs or anywhere in the Programs menu! And its pretty annoying to get auto started during windows start up every time.
To uninstall you need to go the location where you have installed it (the location you have chosen during the installation). If you do not remember, you can search for the "Kaspersky Lab Tool" folder.
In the "Kaspersky Lab Tool" you will find the file "unins000.exe" (Setup/Uninstall). Run this file and it will uninstall Kaspersky Virus Removal Tool from your system.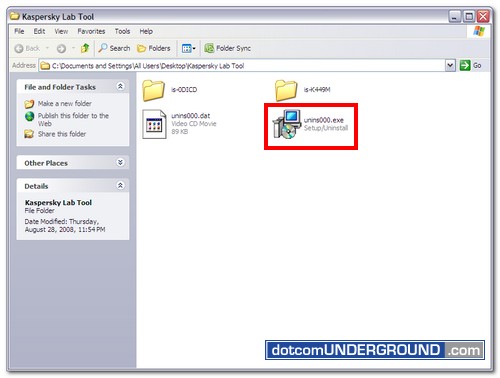 In case you need to download Kaspersky Virus Removal Tool again, you can get it from here:

Download Kaspersky Virus Removal Tool
---
Categories: Tech, Tips and Tricks