---
Does your iPod Touch (or iPhone) get stuck in syncing process with iTunes? The syncing process keeps running forever and just never finishes?

I was experiencing this issue and after searching for a long time, i found a suggestion on a forum which worked for me.
Are you syncing photos with your iPod? Then you can try this.
Go to My Documents > My Pictures > iPod Photo Cache folder.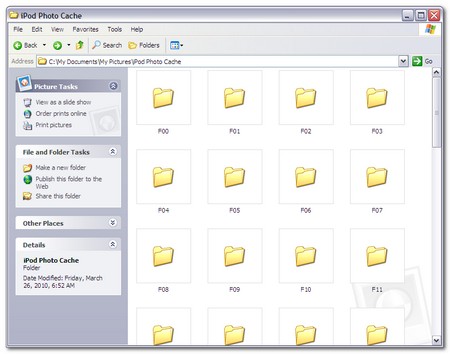 Delete all the contents of this folder.
Now run the sync again and I hope the sync will complete successfully now. Worked for me.
---
Tags: iPhone, iPod, iPod Touch, iTunes
Categories: Tech, Tips and Tricks, Tutorials