---
As you should already know, Bangladesh Government has recently blocked facebook in Bangladesh. It's being almost 24hrs and the site is still blocked.
Though we do not know how long the block will last, I expect it to get removed in a few days.
But I have found an excellent resource which can allow you to access facebook in Bangladesh for 3 days. Of course, for FREE!
There is an excellent VPN provider Unblock VPN (I am going to write a review of their service shortly). They are offering free 3 days trial accounts which can allow us to access facebook from Bangladesh.
Te grab your account, simply visit this link.

Once you are on the page, lick on the "I accept, Create my Account" button.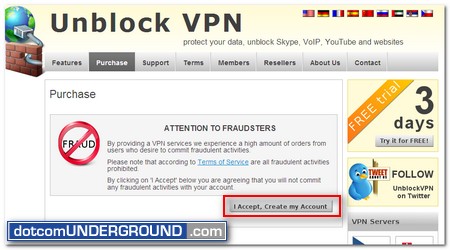 Fill up the form with your name, email address etc.
Under "Referral Username" please write "dotcomUNDERGROUND".


Then click on "I Accept, Create my Account".
You will be presented with a confirmation page.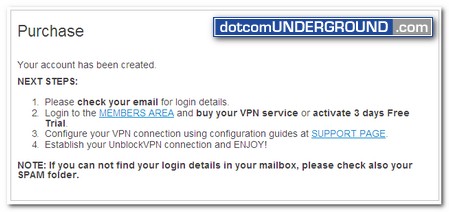 You will shortly receive an email with subject "UnblockVPN: Account Details".
This email contains your username, password and list of access servers which will be required to access the service.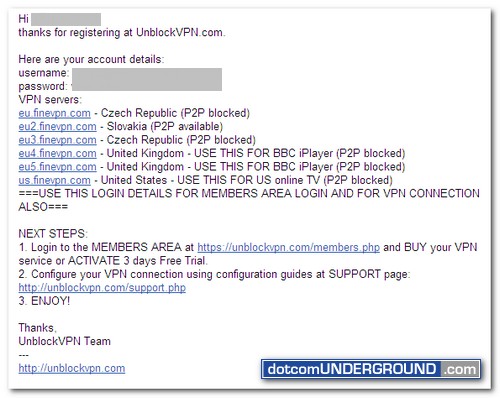 But to activate your service you will first need to log in to their Members Area to activate your trial.
After logging into the Members Area click on the "Activate 3 days Free Trial" link.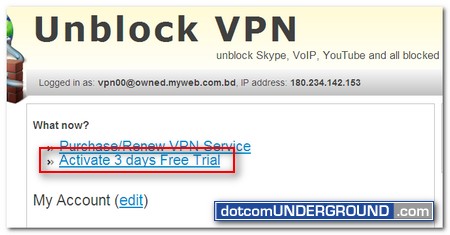 To activate the service they will verify your phone number. A verification code will be sent to your mobile. Click on the "Send SMS Verification Code" to proceed.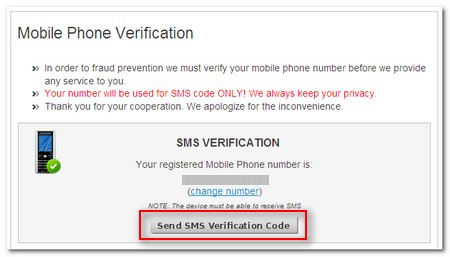 I received my code almost instantly. Once you receive the code, enter in into the box and click "Verify".


On next screen click on the "Activate Free Trial" link.


Click on the "Try it for FREE!" button.
Your free vpn account will get activated.


Now you will need to configure your VPN connection. The configuration is as simple as creating a dial-up connection.
You will find tutorials on setting up the VPN accounts here.
If you enjoy their service, you may consider purchasing one after the trial period.
---
Tags: Bangladesh, Facebook
Categories: Bangladesh, Tech, Tips and Tricks, Tutorials