---
As you should already know, (Digital) Bangladesh Government has blocked facebook since yesterday.
But you can still access facebook using a proxy site like FacebookProxy.us.
There are many other proxy sites around which will do the work too. Some are: facebookproxy.co.uk, facebookproxy.net, unblock-facebook.net etc.
How to use it?
Just go to the facebook proxy site and scroll down to the section where you are asked to enter an URL (web address).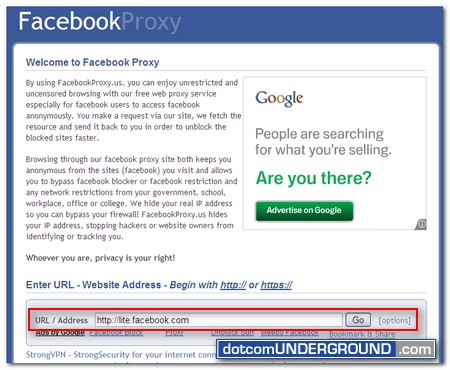 Type in the URL as "http://www.facebook.com" and click on the "Go" button.
The facebook page will now open in a frame.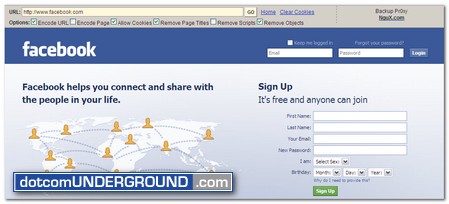 You now access the facebook site as you would do normally :)
---
Tags: Bangladesh, Facebook
Categories: Bangladesh, Tech, Tips and Tricks, Tutorials