---
CD/DVD/BlueRay Recovery is a small application that wull help you recover corrupted files from CD, DVD and Blu-Ray Disks.
It scans disk sectors, rescue the damaged files and copy the correct data to hard disk as possible as it can. The program is especially effective for corrupted digital multimedia files, audio, video, image files, MPEG, AVI, RM, MP3, JPEG etc, and for damaged document and text files.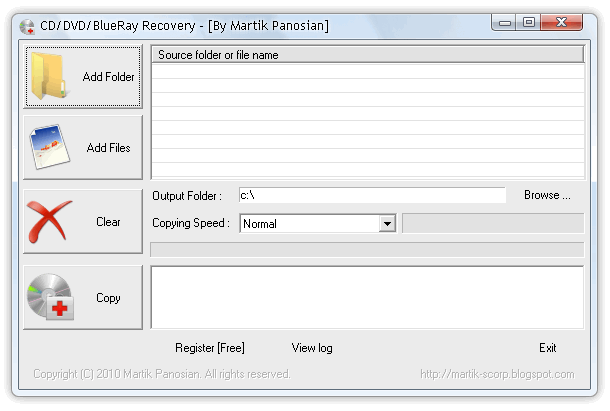 It supports many types of optical discs such as CD-ROM, CD-R, CD-RW, DVD-ROM, DVD-R, DVD-RW, BlueRay disks and file systems such as ISO9660 and UDF.
Download:
You can download CD/DVD/BlueRay Recovery from here.

Registration Codes:
This software is a DemoFreeware! It means that it required to register but you don't need to buy it, the registration code is available for free!
Select one of the name and serial below to register the CD/DVD/BlueRay Recovery. Copy and paste registration information into the software to activate the full version!
Name: Martik
Serial: 93016666K1M71T3WAM
Name: Martik-Scorp
Serial: 93016666QA0O6KJCXP
Name: Free
Serial: 93016666J4WVBEN8H4
Name: Freeware
Serial: 930166664ULI86LHSK
---
Tags: Data Recovery
Categories: Tech, Tips and Tricks