---
SYNCiTunes is a freeware tool which allows you to keep your iTunes updated with latest music. This small application, with no initial setup, synchronizes audio files from a selected folder, including optionally its subfolders, with the iTunes library. This way you can easily sync your iPod with iTunes without having to manually add new songs to the iTunes library. You just need to specify the folder where your music files are stored.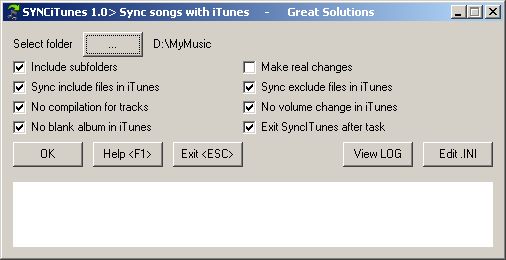 You can download SYNCiTunes from here.

Features of SYNCiTunes:
* Updates in iTunes tags that was changed outside iTunes.
* Deletes songs from iTunes library that doesn't exist anymore.
* Adds new audio files in iTunes library from the selected folder
The application does not require any installation and is completely portable.
[via Life Rocks 2.0]
---
Tags: iPhone, iPod, iPod Touch, iTunes
Categories: Tech, Tips and Tricks