---
Facebook has now introduced "Unsubscribe" option on pics and post comments which allows you to have more control on facebook pics and post comments. This new feature will allow you to stop notifications from a particular post.
Now when you post a comment or click on "Like" on a pic or post, a new "Unsubscribe" link will appear.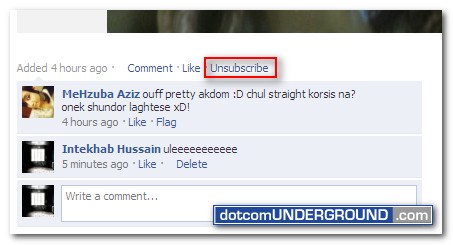 When you click on this "Unsubscribe" link, you will no longer receive notifications from others posting comments after you. This can come helpful when you don't care what others are commenting on that post or pic.
---
Tags: Facebook
Categories: Tech, Tips and Tricks