---
Facebook has recently introduced a lightbox image viewer which unfortunately does not provide the "Save Image As…" option to save a photo when you right-click your mouse on the photo.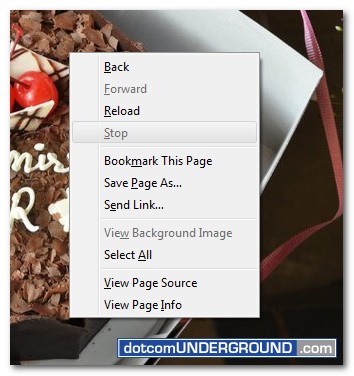 So how you save a photo? If you take a closer look, you will find a "Download Photo" link located at the bottom left of the photo.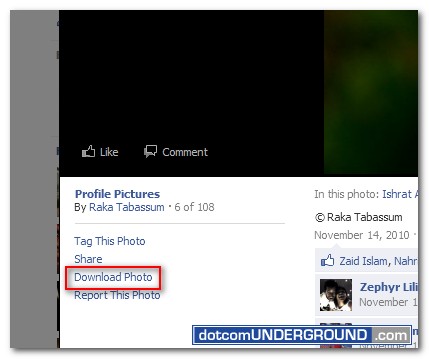 The link will read "Download in High Resolution" in case of a High Resolution photo.

This will download the image to the default download directory set on your browser setting. However you might like to save it to a location of your choice.
To do that, simply right click on the Download Photo or Download in High Resolution link and click "Save Link As…"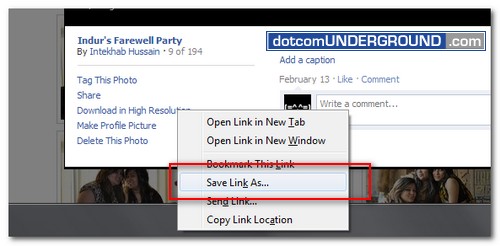 This will allow you to save the photo at your desired location.
---
Tags: Facebook, Facebook Lightbox, Lightbox
Categories: Tech, Tips and Tricks, Tutorials