---
Do you wish to post your favorite song on a friend's wall? Or post it on your own profile?
fbMP3.org is here to help you with. What fbMP3.org does is to generate a "Facebook Share Link" for a MP3 file. When the link is posted on a Facebook Wall, this it what it looks like:


With the Facebook Music Player, your friends will be able to play the song right away without the need to download it first. And if they want to download it, a download link is provided right on the wall as well.
So its a "Single click play" and a "Single click download" as well.
How the site works? Just go to http://fbmp3.org/ and provide the link to your file in the "MP3 File URL" field: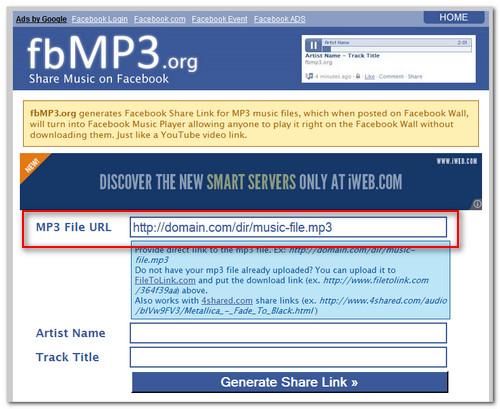 If the song you are willing to share is on your computer, you can just upload it to FileToLink.com and use their share link on fbMP3.org.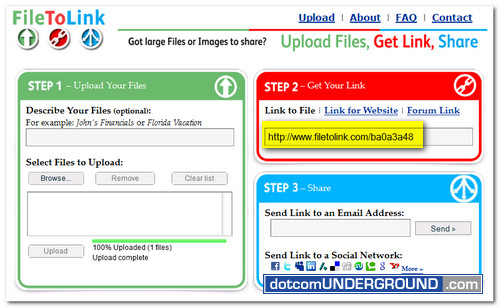 Just put the link in the "MP3 File URL" field and fbMP3.org will handle the rest of the work. 4shared.com mp3 share links work as well.
Provide the "Artist Name", "Track Title" and click on the "Generate Share Link" button.
On the next page you will be provided with your "Facebook Share Link".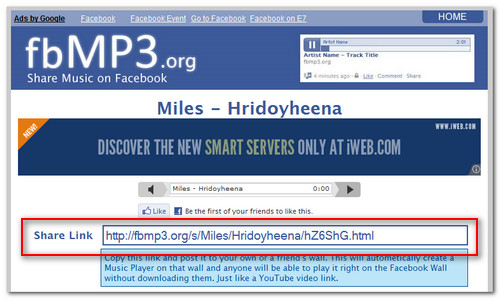 Copy the provided link.
Then go to the wall where you want to post the music, click on "Link", paste the fbMP3.org share link generated above, and click on "Attach".


Then click on "Share" button…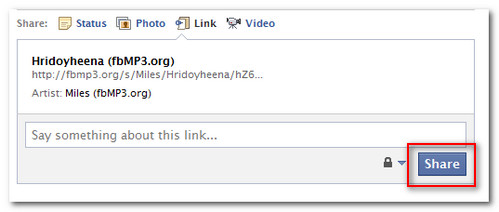 …and you are done :)


Visit fbMP3.org and start sharing music with your Facebook friends.
---
Tags: Facebook, MP3, Music
Categories: Tech, Tips and Tricks, Tutorials, Works