---
Facebook is rolling out the new Messages to everyone gradually. So it might take some time for the feature to be available on your account.
Among many other exciting features, this upgrades gives you a free @facebook.com email address. So you might like to grab your desired username before someone else grabs it.
To access the new Messages sooner, visit this page to request an invitation.
Go here:
http://www.facebook.com/about/messages/
Click on the "Request an Invitation" button.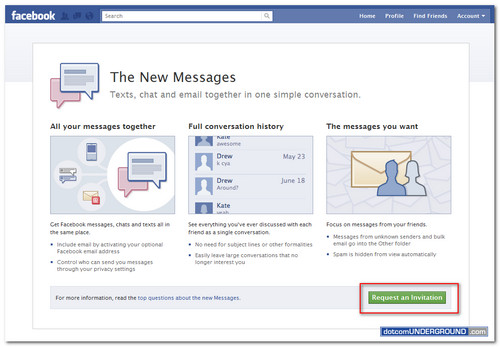 ---
Tags: Facebook
Categories: Tech, Tips and Tricks, Tutorials